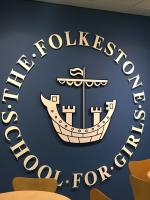 On the 27th of March, we went in the Folkestone school for girl.
In the morning, we arrivated at 9 a.m. and we met our pendfriends. After, we went in differents subjects with our penfriends. For example Louis went in Christianism, Camille went in geography and Oscar went in EP. Then, we have visited the school and we have to search different places. For exemple, "star benches" or "the oldest building of the school".
At lunch, we could to choose the food whereas in france we can't. We ate chicken and rice : It was very good ! Then we had to say goodbye at our penfriends.

In the afternoon, we walked on the dam of Folkestone in front the sea to join the center of folkestone. After that, we had a free time, and we did shopping. Then, it was time to came back to France.
It was a very good trip, thank you !
Our opinion : We liked this day, it was very interesting because it helped us to speak English and it was very fun to talk with our penfriends. We really liked flokestone, it's a very pretty city. We loved to discover the school because the lessons and the school are very different from schools in France. Our penfriends welcomed us very good and we hope to see them soon !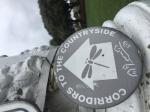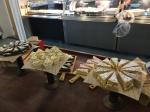 CamilleWindsurf, LouiSUP and OscarBoxe